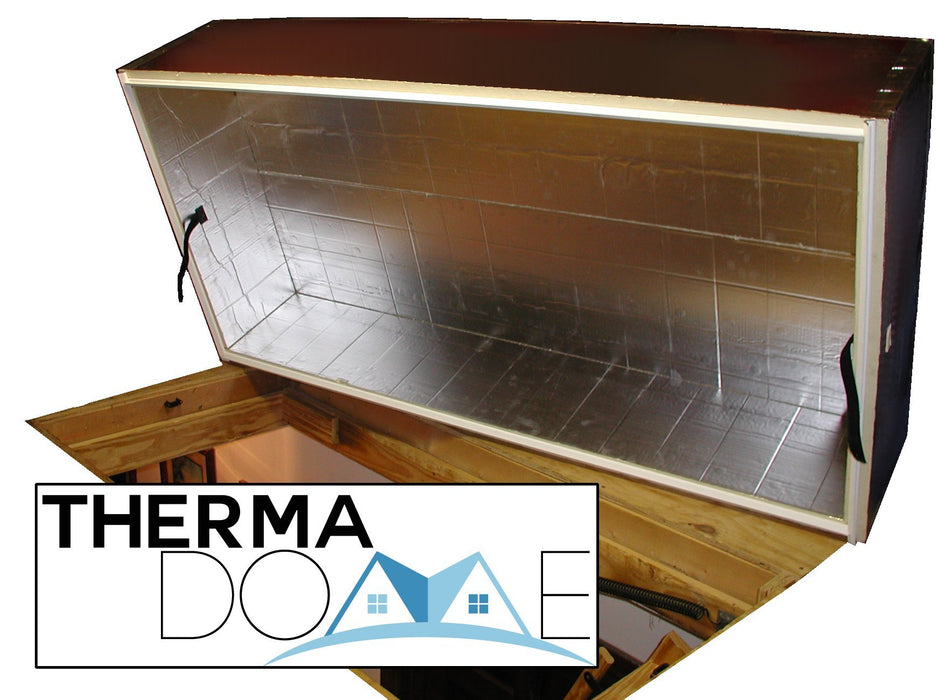 Therma-Dome Pull Down Attic Stair Cover
Sale
Sale
Original price
$ 180.00
-
Original price
$ 180.00
Only available in the NE region 
- Insulates and blocks drafts for year-round energy savings
- Durable construction
- Lightweight for easy placement and removal
- Fits all standard pull-down attic stairs
- Made in the USA
Insulate and air seal the area around a pull-down attic stair case with a Therma-Dome® cover. This cover will help to provide greater comfort in the conditioned living area of a home, while reducing heating costs in the winter and cooling costs in the summer.
The Therma-Dome pull-down attic stair cover is constructed of energy-efficient foil-faced polyisocyanurate foam insulation, which provides an effective insulation value of R-13 and weighs less than 10 pounds. Industry-proven exterior-grade weather strip gasket ensures a continuous and durable air seal.
The Therma-Dome cover comes as an easily-assembled kit, with all installation materials and step-by-step instructions included in the package. Only basic tools are required to assemble and place the cover.
Specifications
- R-13 insulation value
- Exterior dimensions: 30"W x 62"L x 12"H
- Interior: 27"W x 59"L x 10-1/2"H
- Product weight: 10 lbs.
- Carton weight: 12 lbs.
View a Therma-Dome informational video here: (https://youtu.be/Y52RZLmt5r8)