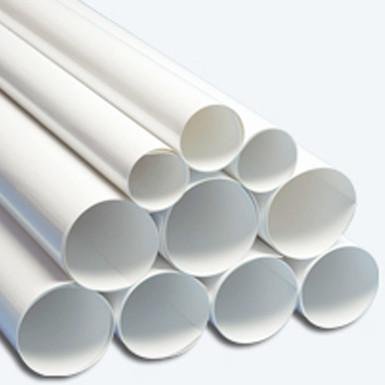 PVC Insulation Jacket - Precut Indoor and outdoor pipe insulation jacket
Sale
Sale
Original price
$ 8.48
-
Original price
$ 22.50
Product Description

Data Sheet

Sizing Chart

Proto PVC Plastic Jacket is used to protect insulation from UV Rays outdoors and water exposure indoors.


The PVC pipe Insulation Jacket can be used to protect Fiberglass Pipe Insulation, Elastomeric Rubber Pipe Insulation, or any other type of pipe insulation that needs protection from outside elements.


All pipe jackets are pre-cut to fit pipe diameter and pre-formed with self sealing tape for easy installation. 


The PVC insulation jackets are 48" in length and are priced per 4' section.


White in color


PVC Adhesive needed to seal opening if exposed to water



Sizing is by outside diameter (after pipe insulation is installed). For example, if you insulate a 3" Iron Pipe with 1" thick insulation you would have 1" of insulation on EACH side (2" total) plus the 3" diameter of the pipe plus an additional 0.5" overlap. 2+3+0.5 = 5.5 Precut PVC Jacket.